Click to receive notices as new properties become available
Welcome to Arizona Seller Financing!
Arizona Seller Financing specializes in helping buyers who cannot qualify for traditional bank financing purchase a home. We have many options available for buyers who have a reasonable down payment. We are also fully licensed mortgage company helping many buyers obtain financing through many of our niche portfolio lending programs.
We offer a variety of financing options for borrowers to purchase a home in Arizona. Whether you have good credit or poor credit Arizona Seller Financing can get you financed. Generally speaking, those with poor credit will need a larger down payment than those with good credit. Borrowers with good credit can purchase a property with little or no money down. Those with a 10% or greater down payment can obtain financing regardless of their credit score through our U-pick seller financing program.
Click here for a list of niche financing programs
For those who cannot qualify for traditional bank financing we offer our customers the option to purchase a property with seller financing.
What is Seller Financing?
Seller Financing is just what it sounds like: Instead of the buyer getting a loan from the bank, the person selling the house lends the buyer the money to the purchase the home.
This website lists EVERY home for sale in the MLS that is offering seller financing.

We also have many "off market" properties that offer seller financing

If we can't find you a home already offering seller financing our exclusive "U-PICK" seller financing program will allow you to pick any home for sale and our company will purchase the home and sell to you with seller financing. View terms of U-pick here.
When purchasing a property with seller financing the seller financing arrangements are often for a short term such as five to seven years, with a balloon payment due at the end. The idea is that the buyer can utilize seller financing to purchase the home without having to qualify for bank financing then will eventually refinance into traditional bank financing in a few years to pay off the financing provided by the seller.
With seller financing the buyer owns the home and gets all of the perks of home ownership including future price appreciation, loan amortization through making payments, tax benefits, etc. Seller financing is NOT rent to own or lease-purchase. Our seller financing buyers own the home!
We have created and offer products unique to the mortgage and real estate industry that help our customers become home owners! We structure each transaction to work with the individual customers circumstances.
We review your situation up front then place you in the best program possible. This might be seller financing, or one of our in-house custom loan programs. We are both a private investment company and a mortgage company. This allows us to help our customers no matter what your situation. By structuring creative financing through one of our funding sources, or our U-Pick seller financing program, we can get most customers into a home even with poor credit.
We look forward to being a part of your home buying experience.
To get the process started click here to fill out the seller-financing questionnaire.
Do you need seller financing?
If you want to buy a home but cannot qualify for traditional bank financing seller financing may be the answer. With a reasonable down payment even buyers with recent credit issues, BK, tax issues and the similar can buy a home.
THE PROBLEM: Only about 3% of homes listed for sale in the MLS offer seller financing. That eliminates the ability to buy 97% of homes! And trying to find a home you like, with the amenities you want located in the area you need is like finding a needle in a haystack.
THE SOLUTION: Our U-pick seller financing program. With this program you can pick one of the 97% of homes not offering seller financing, our company will buy the home you choose and sell it to you with seller financing!

Check out our U-pick Seller Financing program
How can we help?
Seller financing Many sellers are willing to offer financing to buyers with a down payment
U-pick Seller Financing Program You pick any home for sale, then we will buy it and sell it to you with seller financing
Custom Loan Programs Arizona Seller Financing is also a licensed mortgage company. We have many creative programs that get our clients into a home when they didn't think home ownership was a possibility (deposits on bank statements as income instead of tax returns , low credit score loans, etc)
Credit Repair Our credit repair partners help many customers clear up the pesky things keeping them from buying a home. We can help people obtain financing by resolving issues on their credit report
Rent to own Lease the home and purchase it when you are able to obtain traditional bank financing or have a down payment saved to buy with seller financing.
Scroll through our existing database of homes offering seller financing.
View our featured properties

Search by city for seller financing properties
Interested in selling your home with Seller Financing?
If you are selling your home we can help you sell faster and get more for your property. With Arizona seller financing you can tap into our database of buyers and our years of experience and knowledge. We will help you establish an optimal sales price and will help structure the terms that will work for you. Your property can be one of our featured properties viewed by thousands of people monthly.

Whether you're buying or selling, feel free to contact us and we will be happy to answer any questions and help you get started.

Buyers
If you are unable to qualify for a traditional mortgage you have come to the right place. We pride ourselves on giving our buyers the ability to purchase homes with fair terms without having to qualify for traditional bank financing. We help you do the research to make you confident that you are getting a fair deal. When making the type of investment that buying a home requires, you deserve to have all the latest market information and the very best advice, both of which we provide. Click here to Read more about buying a home through our seller financing program.
Sellers
Selling your home with seller financing will allow you to sell faster and for a larger profit than selling traditionally. Whatever your reasons are for selling, seller financing is a proven effective selling method that will ensure you get the highest possible price for your home. Accessing our database of seller financing buyers gives your home the the best possible chance for a quick sale. Contact us to discuss all of the benefits of selling using seller financing: Cash up front, monthly cash flow and a higher sales price. We provide you with professional, ethical and confidential service and keep you fully informed every step of the way. Read more.
Real Estate services provided by America's All in One Real Estate Services, Inc.
Mortgage Services provided by Arizona Seller Financing, LLC dba ASF Mortgage. NMLS # 1730992; Arizona Mortgage broker # MB-0947832;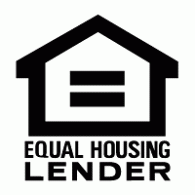 google5756a8a71c4168ec.ht