Buy
ANY HOME FOR SALE in the MLS

with NO bank qualifying!

Use the chart below to determine your interest rate based on the down payment to purchase a

home with our U-pick seller financing program (click for program details).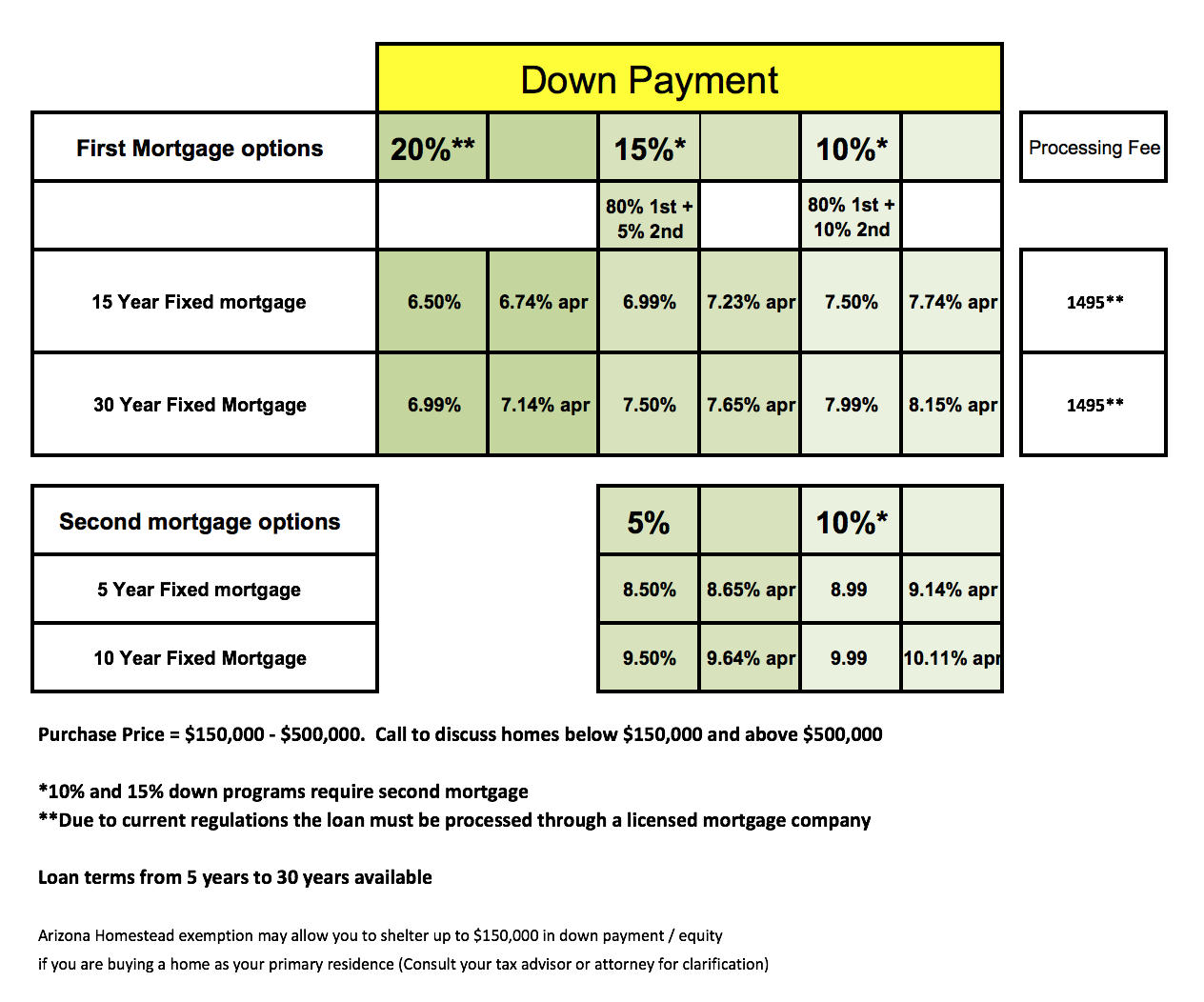 Many homes with smaller down payments are listed in our Homes for Sale section.
Use the mortgage calculators below to assist you in determining the payment for your new home.
Mortgage Payment Calculator & Amortization Table
This calculator will help you determine what your mortgage payments will be based on purchase price, interest rate and mortgage term, as well as other factors. The amortization table shows what the interest and principal payments will be over the term of the mortgage.
Mortgage Qualification Calculator
This calculator will help you determine how much money you qualify to borrow. The results are informal. We can approve you even if your ratios are outside of the standards of this calculator.